____________________________________________________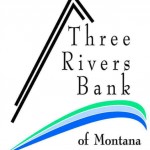 Position: VP or SVP Operations
Reports To: CEO
Location: Idaho or Meridian Office
Position Summary
Located in the beautiful Flathead Valley, this position is responsible for the management, direction, and operation of Three Rivers Bank of Montana's Deposit and Loan Operations. Within this scope of responsibility, the incumbent will oversee all Deposit/Retail and Loan operations, looking for efficiencies and coordinating operational changes, enhancements and improvements. The incumbent will be instrumental in communications about operations; to create a common workflow between loans and operations and the front line staff. This will include building retail teams who work with the lending teams to build long-term customer relationships. As a member of the Senior Management Team, the position will participate in financial analysis to include expense control and profit improvement strategies, and will actively participate in all strategic and succession planning processes. It is expected this position will drive change while supporting the Bank's strategic plan. The position reports to the CEO.
Essential Functions
Within the scope of strategic planning and business development, this position will strive for the following:

Serve as a member of the Senior Management Team
Participate in the development and implementation of the Bank's strategic planning
Represent the Bank in community activities actively looking for opportunities to promote our Bank, products and services

Within the scope of Operations responsibilities, this position will complete the following:

Deposit Operations:

Coordination of flow of information/communications for operational changes, enhancements, upgrades throughout Bank
Oversee workflow between departments under this position; set and implement goals and efficiencies
Oversee personnel including Retail Manager
Set customer service standards and measurement
Act as Kasasa Sponsor developing product expertise and understanding of income and expenses related to product
Review deposit rates and products; recommend new products, sun setting old products or changes in rate as needed
Become liaison to Fiserv for specs, platform pricing and implementations
Create and maintain model where deposit teams coordinate with lending teams to establish and grow customer relationships; establish sales training as needed
Become knowledgeable and utilize FPS Profit Stars

Loan Operations:

Integration of loan operations products and services
Identify and implement efficiencies in loan operations through work flows, system enhancements or outsourcing models
Oversee personnel to include Loan Operations Officer and potentially the Credit Analyst/Underwriter
Work with lending teams to package deposit products with loan offerings

General:

Facility oversight and maintenance for all locations
Stay current with industry and regulatory/compliance standards
Serve as a member of the Enterprise Risk Management group
Serve on assigned committees such as ALCO and Sr. Credit Committee
Actively participate in all Bank examinations and reviews
Provide backup (some oversight) to Bank Security/IT/vendor management responsibilities
Provide regular analysis to other members of Sr. Management or the Board of Directors about profitability and efficiencies within scope of oversight
Additional Responsibilities
Complete required education and compliance training annually
Will be asked to open or close Bank
Participate in Bank sponsored events – Ex: Heritage Club, Highlander Track/Cross Country, Parade of Homes, Home and Garden annual event, Parades and other events
Skills and Competencies
Bachelor's Degree in Business or related field preferred
Seven or more years Bank experience in lending and/or operations
Combinations of education, certifications and experience will be considered
Computer proficiency required – ability to use internet, email and Microsoft Office Word and Excel
Must be bondable
Must be able to conduct oneself in a manner that promotes trust in the individual and our organization.
Must maintain confidentiality at all times due to the nature of information about customers and transactions
Work cooperatively and respectfully with all Bank Team Members
Self directed – must be able to fulfill the responsibilities of the position with minimal supervision
Must be able to prioritize and organize responsibilities to maximize productive results
Adhere to Bank's Core Values
Physical Demands
Normal office environment
Extended PC viewing, keyboarding with periods of sedentary work
May be required to stoop, kneel, stand, walk, talk, hear, reach with hands and arms
May be required to occasionally lift/move up to 30 pounds
Travel may be required within market area or to continuing education opportunities
The physical demands notes above are representative of those that must be met by an employee to successfully perform the essential function of the position. Reasonable accommodation may be made to enable individuals with disabilities to perform the essential functions.
Three Rivers Bank of Montana
233 E. Idaho, Kalispell MT 59901
406.755.4271
Address all inquiries or interest to: Cindy Carpenter, SHRM-SCP, SPHR, Human Resources, 406-751-4384 or ccarpenter@3riversbank.com.
posted 7/31/18
________________________________________________________________________________________________________________________________
Are you the best loan processor in the region and want to live in Missoula, MT? Are you the best at initial underwriting, loan file creation, loan document preparation, all the way through closing at your institution? If so, please apply at Bank of Montana! Pay plans for this position from $55,000 to $75,000.
Bank of Montana is looking for a highly motivated individual to join our team in a progressive work environment where you are needed, inspired to grow, encouraged to have fun, and provided the opportunity to work with a small group of high performing people.
We thrive on the challenge to be our best, be innovative, and work together to provide our clients unique solutions and customized products. If you are a dynamic, collaborative, and intense professional who is passionate about finance and creative solutions, we would love to meet you!
Bank of Montana was the 11th highest performing bank in the United States out of more than 5,700 banks in 2017 and was rated the 3rd highest performing bank over the last 3 years by the Independent Banker.
Our ideal team member would possess:
A positive attitude and enjoys people
Strong ability to work independently
Ability to multitask and be detail oriented
Excellent communication skills with coworkers, supervisors, customers, vendors and stakeholders
Strong writing abilities and advanced skills in Microsoft Word and Excel
Energy, Intelligence, & Integrity
Consistency and ability to complete work on time
Clear values and ethics
Supportive attitude toward change and willingness to try new ideas to achieve results
Willingness to work well with others, collaborate effectively, and share credit
Desire to learn new things
The ideal candidate would have earned a Bachelor's degree (at minimum) in a business-related major with at least two accounting courses (preferred); however a financial background is not absolutely required. Experience in a related field may be considered in lieu of relevant education.
If you think you would be a good fit for our team and have a desire to work with top talent in the industry, please submit your resume and cover letter to equade@bankofmt.com or call (406) 829-2662 for more information.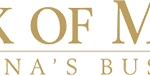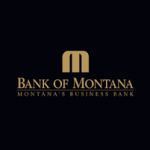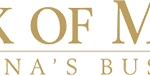 posted 6/26/18
___________________________________________________________________________________________________________________________
First Citizens Bank of Butte, a growing locally owned community bank is seeking a Senior Lender. Financial experience is required, 7-10 years of lending experience at a community bank preferred. Position includes both commercial and consumer loan portfolio management, administration, business development and sales and staff management. The right candidate will be considered for advancement into management roles. Position includes competitive salary DOE and excellent benefit package. Please send letter of interest, resume with salary expectations by July 15, 2018 to info@fcbob.com.
Come Home to Montana! Work where you want to live! Choose a lifestyle not just a job.
Posted 06/18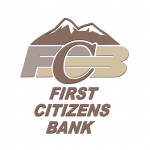 /2018