Dory A. Wiley, President & CEO LLC, the holding company for Commerce Street Capital, LLC ("CSC"), a FINRA-me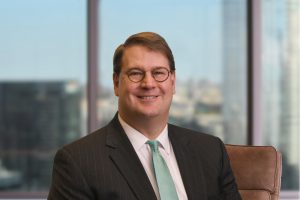 mber broker/dealer and Commerce Street Investment Management, LLC ("CSIM"), an SEC-registered investment advisor. Since co-founding the firm in 2007, his primary focus has been the management and growth of the broker-dealer and private investment funds that specialize in financial institutions, retirement plans, institutional portfolio management, and small to midsize buyouts. Mr. Wiley is frequently quoted in the media and regularly speaks at universities, conferences, and seminars regarding corporate finance, portfolio and asset allocation, as well as alternative investments. He is also a frequent contributor to Fox Business News, Fox News, and CNBC. He has testified as an expert witness on bank and securities valuations, and written articles for various periodicals.
Mr. Wiley serves on the Boards and Investment Committees of multiple investment funds. Those funds have included SBICs (Independent Bankers Capital Fund), Bank Hedge and Private Equity funds (Keefe Managers, Keefe Partners, Keefe Rainbow Partners, Service Equity Partners, Genesis Partners, and Commerce Street Financial Partners) and debt funds (Commerce Street Income Partners I and II). He formerly served as a member of the Board of Trustees of the Teacher Retirement System of Texas ("TRS"), an approximately $130 billion pension fund where he was Chairman of the Investment Committee, Chaired the Alternative Assets Committee and served on Compensation, CIO recruiting, Audit, and Government Committees. During his tenure, TRS went from a bottom quartile performer to the number one ranked public pension fund in the country in its asset size group and is the 5th largest public pension plan in the country.
Mr. Wiley has over 30 years of experience in commercial and investment banking and investment management. Prior to his current position with Commerce Street, Mr. Wiley was President of SAMCO Capital Markets, LLC, which he joined in August, 1996. Prior to SAMCO, he was Vice President and Manager of the Financial Institutions Group at Rauscher Pierce Refsnes, now RBC Capital Markets.
Mr. Wiley has also been an advisory board member to numerous small banks throughout the country. He is a member of the Texas Society of CPAs, the Dallas Society of Financial Analysts, the National Association of Certified Valuation Analysts, and the CFA Institute. He holds series 24, 7, 63, 66 and 65 securities licenses, and is currently serving on a FINRA regulatory committee. He is a member of the National Association of Corporate Directors and also serves or has served on several charitable boards/advisory boards including the Liberty Institute, the Cotton Bowl Committee, Texas Tech Red Raider Club, the Texas Tech Rawls School of Business, the Texas Tech Foundation Board, the Baylor Health Care Systems Foundation, the SMU Cox School of Business Mentor Board, the University of North Texas Library Board, the Dallas Health and Human Services Commission, and the Park Conservancy Board.
Mr. Wiley received a BBA in Finance and Accounting from Texas Tech University and an MBA from Southern Methodist University.