The Member Banks of Montana Independent Bankers receive a variety of benefits that service and support their banks. A few general benefits are:
Year-Round Lobbying and Legislative Representation. When relevant issues arise in state and federal legislation and rules, MIB is there to defend the interests of Montana's community banks
Quarterly Issues of The Community Banker, MIB's professional magazine that is by Montana's community bankers, for Montana's community bankers
Monthly Newsletters keeping you abreast of current issues and events
Free Bank Listing on our website, in our magazine, and in other MIB materials
Reduced Registration for MIB conventions, seminars, and events
Professional Networking with other Montana community bankers
Close Connection with ICBA, the national voice for community bankers
Member Bank recognition and bank website marketing through MIB's member digital marking campaign.
In addition, you are eligible for reduced rates for the following programs and services:
The Community Bankers for Compliance Program
Montana Independent Bankers is proud to offer the popular Community Bankers for Compliance (CBC) Program presented by Young & Associates, Inc. This comprehensive program provides small banks the support they need to meet government regulations through live seminars here in Montana, quarterly webcasts, monthly e-newsletters, comprehensive manuals, access to banking forums on their Members Only website, and a toll-free hotline to compliance experts. This program is heavily subsidized by MIB in order to give our members and associate members greatly reduced rates–in fact, they are the lowest rates in the nation for this program. Banks that are not yet members of MIB are also welcome to register for this fantastic compliance program. Sign up now!
---
Discounted Services with Anderson ZurMuehlen & Co., P.C.
Thanks to a new agreement with Montana-based accounting firm Anderson ZurMuehlen & Co., P.C., MIB Members are eligible for the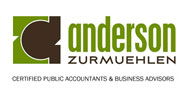 following services:
Quarterly Board packets, free to MIB members, that contain training information for directors of Montana's community banks. Sample board packets can be viewed below.
Customized in-house or webinar training by Anderson ZurMuehlen consultants.
Biannual banking roundtables facilitated by Anderson ZurMuehlen, which will cover various issues banks are currently facing.
10% discount on all services to MIB member banks who obtain Anderson ZurMuehlen's services through MIB!
Anderson ZurMuehlen offers professional consultation in the following areas:
Financial Statement Audits
Compensation and Benefits Consulting
Internal Audits / Compliance Exams
Board Training
HUD Compliance Audits
Succession Planning
Employer Benefit Plan (ERISA) Audits
Management Consulting
Loan Reviews
Risk Management
Stress Testing
IT Risk Management
Tax Return Preparation
Acquisition Consulting
You can view these member benefits and other financial services offered by AZ consultants here. For more information, contact Angela Murdo, Senior Manager, at amurdo@azworld.com or (406) 442-1040.
---
Discounted CBWN Webinar Registration
MIB members receive discounted registration rates for Financial Education & Development's popular Community Bankers Webinar Network webinars. Not only this, a portion of each registration is returned to MIB as royalties, which in turn fund our services and benefits.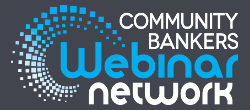 Live or Archive Webinars

: $230 for MIB members, $300 for non-members

Live + Archive + CD Webinars

: $350 for MIB members, $425 for non-members
By utilizing these webinars, you provide your your staff with affordable, quality, in-house training, patronize a Montana-based company, and support MIB's services. Register for webinars today!
---
Royalty-Generating Insurance Policies
PayneWest Insurance (PWI) sends MIB, a Montana licensed insurance agency, a percentage of premiums charged by and commission income received from insurance companies for policies placed by PWI for Montana banks. This income enables MIB to expand our member benefits and services. PayneWest Insurance is a Montana-based, employee-owned organization that represents nearly every insurance company available that offer bank coverage. This benefits the MIB members with better coverage, a competitive price, and fair claims settlement by knowledgeable bank specialists. PayneWest personnel are located in 16 offices throughout Montana and they are interested in offering the following services to MIB members in addition to standard insurance coverage: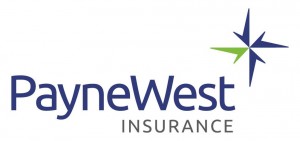 Banking-Specific Coverage

:Directors and officers liability including regulatory liability

Bankers' professional liability including lenders liability
Employment practices liability
Cyber liability insurance
OREO coverage
Forced place coverage
Bankers blanket bond including customer account takeover and computer crime
Repossessed and foreclosed liability
Mortgage impairment
Environmental damage claims and remediation of premises

Borrower Insurance Questions and Review

Vendor Contract Review to Mitigate Uncovered Losses Caused by Outsourced Vendors

Education

:

On insurance certificates to protect the collateral interest of the bank
Protecting the collateral interest of borrower's builders risk polices
Review of risk exposures by industry to avoid uncovered insurance losses

PWI Loss Control Staff On-Site to Reduce Losses Within Bank Operations

Claims Advocacy Staff to Help Provide Fast and Fair Settlement

MIB Will Receive 2.5% of All Premium Placed with PayneWest
Dell-ICBA-MIB Member Purchase Plan
The Independent Community Bankers of America® (ICBA), and Dell announced an agreement providing benefits to community banks. Through this relationship, MIB community bank members will be able to take advantage of preferred pricing on computer equipment such as workstations, servers and laptops. Hardware covered under the agreement includes workstations, laptops, ultrabooks, desktops, servers, printers, electronics and accessories as well as services and software. MIB members will also have access to a dedicated account executive familiar with ICBA's program who will advocate for them with appropriate Dell teams, including technical experts from all of Dell's brands and product lines. To take advantage of these savings, visit www.dell.com/ICBA or click on the button above.
---
Discounts and Special Offers Available through National Purchasing Partners
Take advantage of exclusive discounts and special offers now available to MIB members through National Purchasing Partners (NPP). NPP negotiates discounted pricing from prominent companies to help MIB members save money on their everyday purchases. Products include office supplies, maintenance and shop supplies, travel, legal assistance and more. To learn more about the saving opportunities now available to you, register at www.mynpp.com. Once you submit your registration you will receive a confirmation email and be contacted by a NPP representative to explain how the program works. For help registering or questions regarding discounts please contact: 800.810.3909 / customerservice@mynpp.com.

---
Discounted MIB Convention Registration
MIB members and associate members receive reduced registration fees to our popular annual MIB Convention & Tradeshow, held each July at Montana's finest resorts.
MIB Members: $300 for the first delegate, $225 for additional attendees, and $125 for spouses and guests
MIB Associate Members: $425 for exhibitors, $325 for non-exhibitors, $225 for additional attendees, and $125 for spouses and guests
Non-Members: $625 for exhibitors, $425 for non-exhibitors, $325 for additional attendees, and $125 for spouses and guests
BANK PROMOTION THROUGH MIB'S DIGITAL MARKETING CAMPAIGN
This is MIB's newest member benefit, introduced in the Spring of 2021.
As authorized by the MIB's board. MIB is running an association-sponsored digital campaign on behalf of our member banks. The MIB has retained the Blodgett Marketing group of Polson to move this new member benefit forward
The ad campaign kicked off in May of 2021 in the Billings and Glendive Markets. The campaign is designed to drive traffic to the MIB webpage and then to our member banks webpages in the relevant geographic area.
A landing page has been added to the MIB webpage and is linked here
https://mibonline.org/find-a-community-bank/
a sample of a digital ad photo involved in the campaign is as follows: