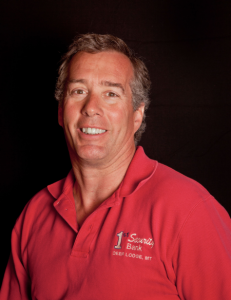 PRESIDENT
Tom Christnacht, First Security Bank of Deer Lodge
Email Tom.
Tom became President of the MIB in 2017. Tom is a graduate of Montana State University, Bozeman. Tom has worked for First Security Bank of Deer Lodge for over 30 years. He is proud of the bank, and is equally proud to call Deer Lodge home.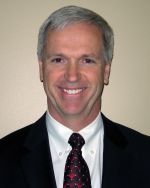 VICE PRESIDENT
Jeff Koski, First Security Bank, Bozeman
Jeff is the Chief Credit Officer for First Security Bank, Bozeman, where he has worked for 28 years. He graduated from Montana State University with a degree in business finance. He is also a graduate of The Graduate School of Banking at Colorado. He was born and raised in Glasgow. Interests outside of banking include hunting, fishing, camping, golf and playing pool. Email Jeff.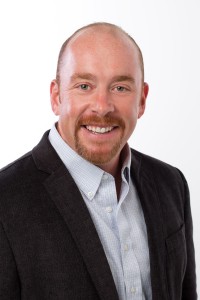 TREASURER
Adam McQuiston, First Montana Bank, Missoula
Adam McQuiston is Executive Vice President at First Montana Bank in Missoula. He was born and raised in Billings, and has fifteen years of banking experience. He started with First Montana Bank in June of 2002 as a VP/Commercial Loan Officer, then took over as Missoula Market President in 2007, managing the Missoula locations. In 2012, he was promoted to Executive Vice President/Senior Lender, and now directly oversees the branches statewide. Adam is a Graduate of the University of Montana, with a Bachelors Degree in Management and Marketing, and a Graduate of The Pacific Coast Banking School. Adam's wife of 13 years is Keli and his children are Kane (6) and Ella (4). His favorite activities are family time, golf, and Griz athletics. Email Adam.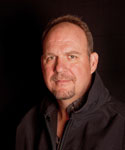 IMMEDIATE PAST PRESIDENT
Kenny Martin, First Montana Bank, Helena
Kenny Martin graduated from William and Mary in 1983, and worked with Chase Manhattan Mortgage in Virginia for 17 years. He moved to Montana in 1999, and in May of 2003 joined First Bank of Lincoln. In 2017, Kenny joined First Montana Bank to help form its Helena branch. Kenny enjoys the small community banking environment and helping his community develop economically. Kenny is married to Staci, and they have three children and two step children. In an area of Montana famous for its outdoor pursuits, he enjoys horse riding, hunting and fishing. Email Kenny.
MIB Staff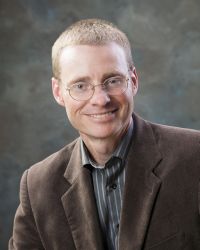 EXECUTIVE DIRECTOR
James E. Brown, Montana Independent Bankers
James Brown worked for six years in Washington D.C. as a congressional aide, prior to earning a master of laws degree in taxation while clerking for the Washington Supreme Court. He returned to Montana to practice over five years with the Helena law firm Doney Crowley Payne & Bloomquist, P.C., before starting his own practice, The James Brown Law Office, PLLC in the fall of 2012. During this time he also lobbied for a number of clients. With this background, Jim brings more than ten years of legislative and lobbying experience and over five years of legal expertise to the Montana Independent Bankers Association. Mr. Brown, a native of Dillon, is a fourth-generation Montanan who has worked in the hay fields and in the halls of Congress. He has interests in politics and international travel, and also enjoys back country hiking and fishing, and rooting for the Redskins and the Mariners. Email Jim.

MEMBER SERVICES DIRECTOR / CONVENTION COORDINATOR
Montana Independent Bankers