2016 Diamond Level Sponsors
---

JOIN US FOR MIB'S 50TH ANNIVERSARY BIRTHDAY BASH!
MIB is celebrating 50 years of serving Montana's community banks! Founded in 1967, MIB is the only association in Montana dedicated exclusively to serving community banks and affiliated with the Independent Community Bankers of America (ICBA).
MIB's 50th Anniversary will climax at the 2017 MIB Convention & Tradeshow, held July 27-29, 2017 at the Great Northern Best Western Premier in Helena, Montana.
This year, we have the great privilege to be joined by ICBA President & CEO Camden Fine. You will have the rare opportunity to personally interact with the greatest ally of America's community banks during multiple functions, including the Thursday Welcome Reception, a VIP Reception and Dinner for Cam Fine (invitation only), Friday Breakfast, and a Friday morning Seminar presented by Cam Fine. You can read the details of our tentative agenda here.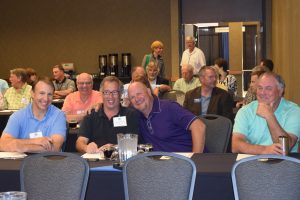 Other fantastic speakers include Erik Hoghaug, presenting on "The Key Components of a Successful Overdraft Service", Adam Witmer of Young & Associates presenting on regulatory compliance, Patrick Barkey of the University of Montana Bureau of Business presenting his annual state and national economic forecast, Montana Commissioner of Banking Melanie Hall, and presenters from Anderson ZurMuehlen, PayneWest Insurance, and eFinancial Insurance. Speaker biographies are found here.
Our Helena location offers unlimited family-friendly attractions you are welcome to enjoy during your Friday and Saturday afternoons. Friday sponsored events include our annual golf tournament at Green Meadows Country Club, a boat tour of the spectacular Gates of the Mountains north of Helena, and a private tour of the Federal Reserve Bank in the same block as our convention location. Other activities you can reserve on your own are world class fly fishing on the Missouri River and Helena historical tours of the State Capitol, State History Museum, Original Governor's Mansions, Cathedral of St. Helena, Last Chance Gulch tour train, Spokane Bar Sapphire Mine, local breweries, and much, much more. Descriptions of these activities can be found here.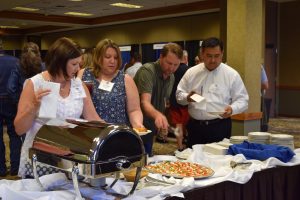 The MIB convention is frequently mentioned by our vendors and bankers as their favorite event of the year due to its warm, informal, and stimulating atmosphere. Our convention attendees mingle savor excellent food and mingle with their banking friends at our convention's many social activities, which include the Thursday Welcome Reception, the Vendor's Night Reception and Awards Night (with loads of prizes), the Saturday MIBPAC Silent Auction and Reception, and the Presidents' Banquet. Relationship building is a high priority at Montana's only community banking convention. These are just a few reasons to attend this annual event. You come for the fun, but you leave armed with valuable information, strengthened relationships, and a game plan for business success.
Celebrate 50 years of Montana community banking with us!
---
Hotel Reservations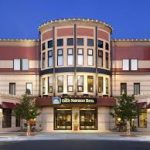 Guests at the Great Northern Best Western Premier hotel enjoy a prime downtown location, located in the Great Northern Town Center and just minutes away from attractions the city has to offer. With upgraded amenities and a theme reminiscent of the Great Northern Railroad days this hotel and staff will make you feel right at home. The downtown location makes access to the state capital and Helena area businesses a breeze. With several dining options in the town center you won't have to commute far in the evenings for a great dinner. At this Helena hotel, every staff member is committed to providing the absolute best in service. With spacious rooms, a relaxing atmosphere and a downtown location, the Best Western Premier Helena Great Northern Hotel has everything guests need for a wonderful stay.
MIB is subsidizing a selection of the rooms ($10/room/night) to give you the excellent rates of $140-$160 plus taxes and fees, and these reduced rates will be available on a first-come first-serve basis. Reserve your room at the Great Northern Best Western Premier by calling (406) 457-5500 and mentioning "Montana Independent Bankers." Or you can click here to reserve your room online.
All rooms will be released on June 26, 2017, so be sure reserve your room before this date. If the Great Northern is full at the time of your reservation, let us know, and we can refer you to other area hotels.
---
Registration

View and download the 2017 MIB Convention Brochure here! To register, select the appropriate or preferred option below:
Exhibitor Information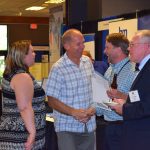 ---
MIB-PAC Silent Auction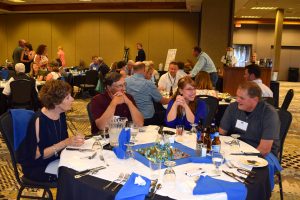 Help support community banking in Montana by donating an item to the MIB-PAC Silent Auction! This fun event is always a highlight at our convention, and it is the sole means for raising funds for MIB's political action committee. We use this money to support state candidates from both parties who are friendly to community banking, ensuring positive legislation for Montana's banks.
What Can I Donate?
Auction items can be anything! Popular donations include hunting/fishing/outdoor gear, travel/vacation packages, jewelry and accessories, gourmet wine and food packages, electronics, Made-in-Montana goods, and any unique items from your area!
How Do I Donate?
Simply complete this form and return it to Laura Welker at MIB. Be sure to indicate whether you intend to mail the item to MIB's office or hand-deliver it to the convention registration booth at Red Lion Kalispell. Donated items can be mailed/delivered to MIB at 30 S Ewing Street, Helena, MT 59601 before Friday, July 21st, or dropped off at the registration desk at the MIB Convention & Trade Show. Don't know what to donate but still want to contribute? You can also send a personal check to be used to defray the cost of the auction. Montana's community banks thank you for your support!
NOTE: Montana law prohibits corporate donations to PACs. All contributions, including donated items, must be purchased with PERSONAL FUNDS.