2018 Diamond Level Sponsors
---
Annual MIB Golf Tournament at the Butte Country Club
Butte's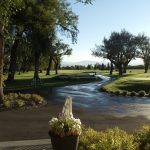 premier golf facility is montana golf at its finest. and Evel Knievel's hometown golf course.
The 18-hole "Butte" course at the Butte Country Club facility in Butte, Montana features 6,343 yards of golf from the longest tees for a par of 70. The course rating is 68.8 and it has a slope rating of 116 on Blue grass. Designed by Alex Findlay, the Butte golf course opened in 1909. Jeff Briney manages the course as the General Manager.
Read more at https://www.golflink.com/golf-courses/mt/butte/butte-country-club#RfoqhB32gaYbgElx.99
Our modified shotgun format makes it possible for any team to win. Every attempt will be made to pair friends on teams, if requested, but teams will be constructed primarily for competitiveness. Bring your clubs and a few extra balls and join us for another exciting adventure in golf!
Cost for the 18-hole tourney is $60 which includes green fees, a golf cart, and boxed lunch. Tee times begin at 11:30 a.m. on Friday, July 26th, 2019.
---
Trap Shooting at the Butte Trap Club
Trap Shooting is a new activity for us.
If you are looking for a hearty dose of shooting fun, in a relaxed environment, this is the tour for you.
Cost of the activity is $40.00 per person. This cost covers guns, ammo, clay pigeons, instructor, and Annie Oakley Shootout.
No experience is needed for this adventure. But, space is limited — so sign up early.
Activity will begin at 11:30 a.m. on Friday, July 26th, 2019.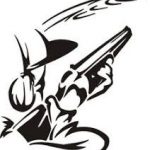 This fee includes a boxed lunch. Departure will be 11:30 A.M. on Friday, July 26, 2019 from the Copper King Inn.
---
---
Butte Attractions and Historical Bus Tour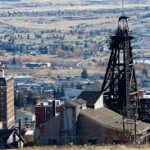 Butte is known as the richest hill on earth for good reason. Butte possesses a rich and colorful mining and policy history. The City is, perhaps, best known for being the home of the 'Butte Copper Kings' — three men who found their fame and glory by providing copper and other minerals that electrified the world.
We are offering a bus tour of Butte this year. the Tour will pick up at the Copper King Inn at 11:20 AM. Stops on the tour include: a visit to the grave of Evel Knievel; a stop at the Montana Museum of Mining, which features an underground mine tour; and a visit to the Headrame Distillery, and a stop at the Highlands Berkeley Pit.
Cost of the tour is $40.00 per person. Lunch is provided.