2017 Diamond Level Sponsors
---
Annual MIB Golf Tournament at the Ranch Golf Club
Missoula's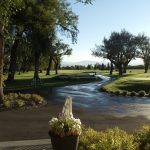 premier golf facility, the ranch golf club, is montana golf at its finest. A 4.5 star rated course by Golf Digest, and #3 in Montana by Golfweek. The championship course takes you through rolling slopes, along curving hillsides and around remarkable water features. A links experience that will challenge the finest golfer's imagination and skill — whether the golfer is a novice or experienced player. An 18 hole golf facility situated on 343 acres of ranch land, the Ranch Golf Club is a fine example ,both in aesthetics and tactics, of gold course architecture so says Jon Cummings, a renowned golf course design critic.
Our modified shotgun format makes it possible for any team to win. Every attempt will be made to pair friends on teams, if requested, but teams will be constructed primarily for competitiveness. Bring your clubs and a few extra balls and join us for another exciting adventure in golf!
Cost for the 18-hole tourney is $68 which includes green fees, a golf cart, and boxed lunch. Tee times begin at 11:30 a.m. on Friday, July 27, 2018.
---
Whitewater Rafting on the Clark Fork River
Looking for a hearty dose of thrilling whitewater fun combined with spectacular scenery? Please join us for a wild river ride on the Clark Fork River. No rafting experience is needed for this adventure.
Montana River Guides is the only Montana whitewater rafting company based right on the Clark Fork River at Alberton Gorge. Montana River Guides is a custom river outfitter with an established reputation for fun, professional river trips.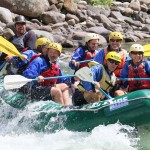 Operating since 1994, Montana River Guides is the only company in Montana certified to teach River Rescue. Over 70 percent of our guests have been with us before or are going with us because they heard about us from a friend. MRG's guides are the best in the business and have all left their mark at MRG by setting a standard of guiding and Montana River Rescue Training. Though you will enjoy the thrill of the river, the tour's main attraction, perhaps, may be its inexhaustible scenery – wooded slopes, rugged rock formations, and the placid beauty of the timeless Clark Fork River.
Cost is $68, and children 12 and under are $49. This fee includes transportation and a boxed lunch. Departure will be 11:30 A.M. on Friday, July 27, 2018 from the Hilton Garden Inn.
---
---
Missoula Attractions and Historical Tours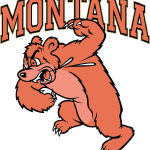 Missoula is known as the Garden City with good reason. It possesses a rich and colorful history and is, perhaps, best known for being the "a river runs through it" town. Missoula is situated in the Northern Rockies of Montana. The city is surrounded by seven wilderness areas and is located at the confluence of multiple rivers.
Missoula offers a number of amazing attractions and historical tours, all of which you are welcome to reserve on your own for the Friday or Saturday afternoons of the 2018 MIB State Convention: Among the activities are:
The University of Montana;
Historic Fort Missoula;
Hiking the "M" trail;
Visiting the Montana Museum of Art and Culture;
and thrilling to the history of fire fighting at the Smokejumper visitor center — more information here the smokejumper center
The Missoula area has many other family-friendly attractions, information on which can be found here. These activities are not sponsored by MIB but can booked on your own.