2018 Diamond Level Sponsors
AMONG OUR GREAT SPEAKERS AT THE 2019 CONVENTION ARE THE FOLLOWING: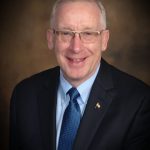 Tim Zimmerman
ICBA Chairman
Timothy K. Zimmerman is chairman of the Independent Community Bankers of America® (ICBA), the only national advocacy organization that exclusively represents community banks.
CEO of Standard Bank in Monroeville, Pa., Zimmerman has been a community banker for more than 35 years and is chairman of ICBA's Executive Committee and board of directors. He is also past chairman of the Federal Delegate Board and serves on the board of the ICBA Services Network and ICBA Securities.
He serves on the Policy Development and Nominating committees. He is the Executive Committee liaison to the Housing Finance Committee and serves on the Financial Accounting Standard Board's Transition Resource Group for Credit Losses.
Zimmerman served as secretary on the Executive Committee from 2013-15. He also was chairman of the Mutual Bank Council and served on the Consumer Financial Services and Bank Education committees. From September 2012 to September 2015, Zimmerman served on the Consumer Financial Protection Bureau's Community Bank Advisory Council, serving as vice chairman and chairman during his term. He has testified before the House Financial Services Subcommittee on Oversight and Investigations.
---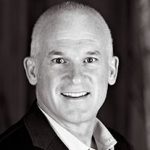 BRIAN DENNEHY
BAIN AND COMPANY

Brian Dennehy is an expert vice president in Bain & Company's San Francisco office. He is an expert in the firm's Customer Strategy & Marketing practice with deep expertise in Marketing Excellence.
Brian is a proven marketing and operational executive known for excellence in leadership with a track record of solving complex business problems and executing to increase shareholder value. At Bain, his focus is on helping change the way corporate CMOs approach marketing in the digital age.
Brian has extensive experience leading teams through large scale change in both turn-around and high-growth situations. He is highly effective at increasing revenue and profitability as well as working across matrixed organizations. His key strengths include the ability to create winning strategies and excellence in execution, along with building high performing teams.
He holds deep expertise in marketing, strategy, branding, advertising, analytics, global, data, SEO/SEM, internet marketing, demand generation, lead generation, sales, channel management, business development, partner management, consumer marketing, small business marketing, international business and expansion.
Prior to Bain, Brian served as CMO and EVP at Nordstrom, Inc., CMO and EVP at Silicon Valley Bank, as well as VP of Marketing for several business units, and VP Advanced Analytics at Intuit, Inc.
_______________________________________________________________________________________________________________________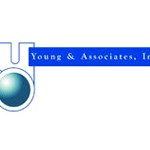 DALE NEISS
Senior Consultant, Young & Associates
Mr. Neiss is a compliance consultant with Young & Associates, Inc. With over 30 years of banking experience in Denver, CO, Dale has developed and implemented compliance management systems, loan review and community reinvestment act (CRA) programs, and enterprise risk management (ERM) framework for multiple banks. He has held the titles of Compliance and Loan Review Manager, BSA and CRA Officer, and Enterprise Risk Management Director. Prior to his Denver, CO banking experience, Dale began his banking career with the Office of the Comptroller of the Currency in Indianapolis, IN as an associate national bank examiner. At Young & Associates, Inc., he provides consulting and training, as well as writes articles and compliance manuals. He holds the designation of Certified Regulatory Compliance Manager (CRCM) by the Institute of Certified Bankers in Washington, D.C. Dale earned a Bachelor of Business Administration degree in Finance and Management from Kent State University.
---
Mela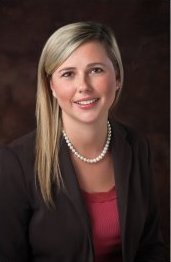 nie Hall
Commissioner, Montana Division of Banking and Financial Institutions
Melanie Hall is the Commissioner of the Montana Division of Banking and Financial Institutions. She provides the overall leadership to the Banking Division, which is responsible for the supervision of 49 state-chartered banks and 9 state-chartered credit unions with over 31 billion in total assets. In addition, her division licenses and examines over 3,700 non-bank financial entities including mortgage lenders and mortgage brokers, consumer loan companies, sales finance companies, title lenders, deferred deposit lenders and escrow businesses. In order to protect Montana consumers, the Division regularly assesses the safety and soundness of all state-chartered depository institutions as well as the compliance of all regulated entities according to Montana state law. Commissioner Hall obtained her B.A. in Economics from Eckerd College in St. Petersburg, Florida, and her juris doctor from Tulane Law School in New Orleans, Louisiana. She has been an attorney in private practice dealing with civil litigation in a wide variety of areas including maritime law, environmental regulation, commercial transactions and class action litigation.
---
Patr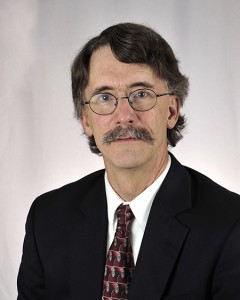 ick Barkey, Ph.D.
Director, Bureau of Business and Economic Research, University of Montana
Patrick Barkey became director of the BBER in July 2008, after serving as director of health care research since April 2007. He has been involved with economic forecasting and health care policy research for twenty-four years, both in the private and public sector. He served previously as Director of the Bureau of Business Research at Ball State University in Indiana for fourteen years, overseeing and participating in a wide variety of projects in labor market research, and state and regional economic policy issues. He attended the University of Michigan, receiving a B.A. ('79) and Ph.D. ('86) in economics.
---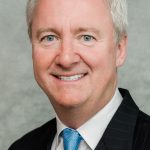 JIM REBER
President and CEO of ICBA SECURITIES
Jim Reber was elected as President and CEO of ICBA Securities effective April 1, 2005. From 1990 through 2005 he worked as a Senior Vice President and registered representative for ICBA Securities. He is a frequent speaker at bank conventions, seminars and conferences. Jim also writes a monthly investment column for Independent Banker magazine. He is a Certified Public Accountant and a Chartered Financial Analyst. He is on the Board of Regents of the Paul W. Barret School of Banking and is on the Executive Committee. Jim holds a BS degree in Accounting from Christian Brothers University in Memphis, Tennessee, where he serves on the Board of Trustees.
---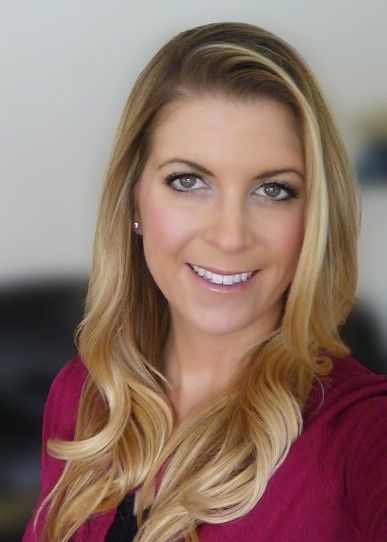 Blayne Furey, Senior Account Executive, eFinancial Solutions, Inc.
Blayne Bennett started working for eFinancial Solutions in 2011 as the Senior Account Executive. Blayne is responsible for the implementation, training, and support of the flagship product, AMP Loans. Her favorite part of her job is working integrally with clients to help improve the efficiency and effectiveness of their lending team. She is continually inspired by how passionate community bankers are about serving their customers, and she aspires to provide that same level of service and support to her cliens.
---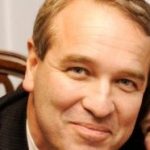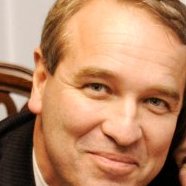 Vernon Tanner
Vice President and Compliance Manager at Crescent Mortgage
Vernon Tanner joined Crescent Mortgage Company in 2013 as the Compliance Manager with a career that spans of over 25 years in the banking industry. He was a Bank Examiner before entering the private sector, becoming a Credit Officer, Loan Officer, and Chief Compliance Officer. He's served in leadership positions for many years in our trade associations, including the Georgia Bankers Association Credit Committee and Compliance Committee, and the Community Bankers Association's Regulatory Forum as well as a guest faculty member at their annual Compliance School. He's also a member of the Mortgage Bankers Association of Georgia Compliance Committee. He's been a panel participant for the Atlanta chapter of the Professional Risk Managers International Association, and for CPA firms advising Banks. He was published in an American Bankers Journal article regarding the use of Enterprise Risk Management principals in a Bank's Compliance Management System.