2018 Diamond Level Sponsors
AMONG OUR GREAT SPEAKERS AT THE 2019 CONVENTION ARE THE FOLLOWING: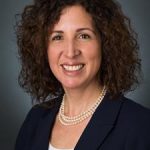 Rebecca Romero Rainey
Rebeca Romero Rainey is president and CEO of the Independent Community Bankers of America® (ICBA), the leading advocacy organization exclusively representing community banks. She is one of the nation's foremost advocates of the community banking industry, with a focus on regulatory reform for our country's nearly 5,700 community banks. She has met with President Obama and President Trump to discuss issues that are top of mind for community banks.
A third-generation community banker born and raised in Taos, N.M., Romero Rainey is the former Chairman and CEO of Centinel Bank of Taos. Upon graduating from Wellesley College, she returned home to Taos with the dream of continuing her family's business of running the town's only local community bank.
Her broader service to the community banking industry began when she joined the board of the Independent Community Bankers of New Mexico, where she served as president in 2007-08. She entered the national stage by becoming active within ICBA and serving on several committees. Romero Rainey also played a key role in the formation of ICBA's Minority Bank Council and served as its first chairman. Later she was nominated to become a member of ICBA's Executive Committee, and in 2016, became ICBA chairman.
Romero Rainey has also served on the Federal Deposit Insurance Corp. Advisory Committee on Community Banking and the Kansas City Federal Reserve Community Depository Institution Advisory Council. She has been featured on CSPAN, MSNBC, CNBC, NPR, and has testified before Congress, and delivered speeches before the Federal Reserve, OCC and FDIC.
Romero Rainey has a long history of community engagement and collaboration among community stakeholders. She is the co-founder of the Bridges Project for Education, a nonprofit focused on helping first-generation college students. She was also selected as Taos Citizen of the Year in 2009 and has been awarded the New Mexico Governor's Award for outstanding women.
In addition to graduating from Wellesley College, Romero Rainey holds a degree from the Pacific Coast School of Banking.
---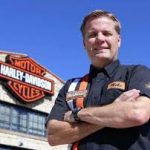 MIKE PATTERSON
CURATOR, EVEL KNIEVEL MUSEUM
Mike Patterson is the curator for the Evel Knievel museum located in Topeka, Kansas.
Patterson, owns Historic Harley Davidson, which, not coincidentally, is right next to the Evel Knievel Museum. Patterson bankrolls and spearheads the museum displaying artifacts collected largely by Lathan McKay.
Patterson had a life changing moment seeing Evel Knievel jump, at the Kansas State Fair in Hutchinson when he was four years old. He remembers the day vividly and that is what inspired him to start the museum.
Historic Harley-Davidson and the Patterson family have been in business in Topeka for 70 years. During that time, under the guidance of Henry, Dennis and now Mike, the dealership has focused on providing a great value for their customers along with the highest level possible of customer service.
Historic Harley-Davidson, under Mike's leadership, has also built a nationwide reputation as the Harley-Davidson dealership for the restoration of vintage motorcycles. This reputation led to the opportunity to restore "Big Red" – Evel Knievel's 1974 Mack truck and trailer. This successful project led Mike to the vision and creation of The Evel Knievel Museum located here in Topeka. He has always worked to create a dealership destination for visitors and customers to visit Topeka from across the country. The Evel Knievel Museum has brought that vision to a new level by extending it across the globe.
Since the Evel Knievel Museum's grand opening in July of 2017, the museum has received national attention in newspapers, radio talk shows and television news all over the world. USA Today ranked the museum as a Top 5 new attraction for 2017. The museum received visitors from all 50 states within the first 3 months of opening, most of which had the museum as their primary destination for their trip. It has received outstanding reviews from all media outlets and 5 star average ratings on all attraction reviews sites.
_____________________________________________________________________________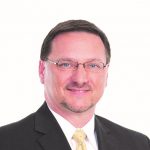 JIM NOWAK
VICE PRESIDENT-RISK MANAGEMENT, UNITED BANKERS BANK
Jim holds a B.S. degree in Finance from St. Cloud State University in MN. Prior to joining United Bankers' Bank (UBB) in early 2002, Jim gained eight years of experience in the fields of Asset Liability Management and economic forecasting. During his banking career, he has worked for financial institutions as large as $5 billion in assets. Jim developed and manages ALMEdge®, UBB's asset/ liability modeling product. This product is currently used by over 250 community banks in 14 states. Jim hosts an annual users group conference which regularly draws over 200 community banker's from around the U.S. Jim is a former member of the faculty at the Graduate School of Banking at the University of Wisconsin, Madison, where he taught courses in Asset/Liability Management. Jim is an economics columnist for the Great Lakes Banker Magazine and is a guest commentator for local news outlets such as Fox9 news and WCCO radio on matters of finance and economics. Jim is a regular on the national speaking circuit for many banking and industry associations and events. He specializes in the topics of risk management and economics.
---
Mela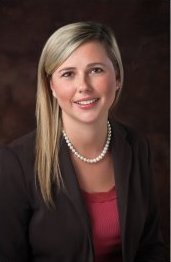 nie Hall
Commissioner, Montana Division of Banking and Financial Institutions
Melanie Hall is the Commissioner of the Montana Division of Banking and Financial Institutions. She provides the overall leadership to the Banking Division, which is responsible for the supervision of 49 state-chartered banks and 9 state-chartered credit unions with over 31 billion in total assets. In addition, her division licenses and examines over 3,700 non-bank financial entities including mortgage lenders and mortgage brokers, consumer loan companies, sales finance companies, title lenders, deferred deposit lenders and escrow businesses. In order to protect Montana consumers, the Division regularly assesses the safety and soundness of all state-chartered depository institutions as well as the compliance of all regulated entities according to Montana state law. Commissioner Hall obtained her B.A. in Economics from Eckerd College in St. Petersburg, Florida, and her juris doctor from Tulane Law School in New Orleans, Louisiana. She has been an attorney in private practice dealing with civil litigation in a wide variety of areas including maritime law, environmental regulation, commercial transactions and class action litigation.
---
Patr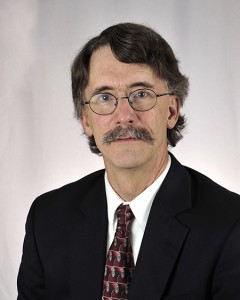 ick Barkey, Ph.D.
Director, Bureau of Business and Economic Research, University of Montana
Patrick Barkey became director of the BBER in July 2008, after serving as director of health care research since April 2007. He has been involved with economic forecasting and health care policy research for twenty-four years, both in the private and public sector. He served previously as Director of the Bureau of Business Research at Ball State University in Indiana for fourteen years, overseeing and participating in a wide variety of projects in labor market research, and state and regional economic policy issues. He attended the University of Michigan, receiving a B.A. ('79) and Ph.D. ('86) in economics.
---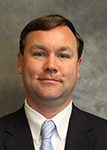 DAN STIMPSON
CPA Vining Sparks, IBG,ICBA SECURITIES
Dan works with portfolio managers to assist them in optimizing their investment portfolio return and risk position, while incorporating the entities liquidity needs, risk controls and capital constraints. Dan started working in the financial sector in 2001. Prior to joining Vining Sparks, Dan began his career with KPMG, LLP where he provided accounting and audit services to a variety of industries. Dan later served as Vice President and Corporate Controller at a community bank. Dan obtained his undergraduate and graduate degrees in accounting from the University of Mississippi. In addition, Dan is a Certified Public Accountant and is a member of the American Institute and Tennessee Society of Certified Public Accountants
---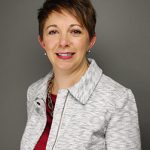 ANGIE MURDO, CPA, CFE, Shareholder, AZ.
Angie Murdo, CPA, CFE, shareholder, provides consulting services to businesses and individuals. Her service concentrations include audits, systems design and implementation, evaluation of internal accounting control systems, internal audit and compliance exams, financial statement preparation and analysis, and business advisory services. Clients served include financial institutions, manufacturing, construction, and transportation.
Angie is a member of the American Institute of CPAs and the Montana Society of CPAs. She is also a member of the Association of Certified Fraud Examiners. In addition, Angie serves as Treasurer of the United Way of the Lewis and Clark area and the Secretary of the Helena Chapter of CPAs. Angie graduated from the University of Montana in 2000 with a Master of Accountancy and a Bachelor of Science in Business, Accounting emphasis. She enjoys hiking, camping, skiing, and spending time with her family.
_____________________________________________________________________________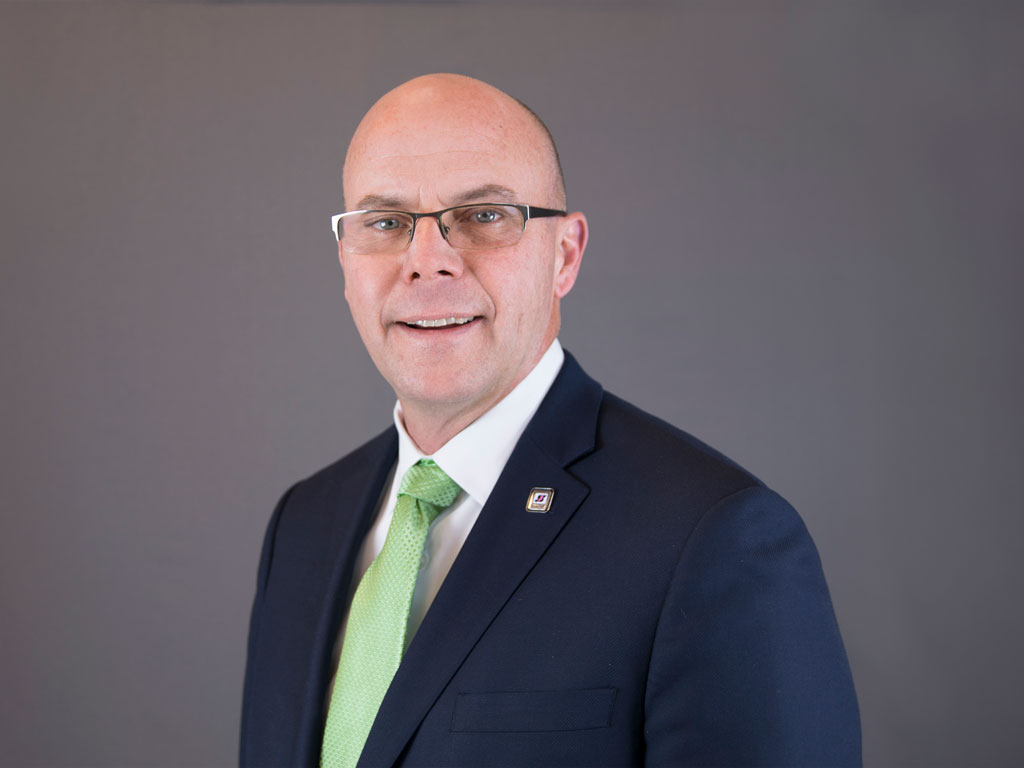 MIKE BURKE
SKIMMERS, SCAMMERS & SECURITY
Across the country, skimmers and the cloned cards they produce are costing banks millions of dollars in fraudulent transactions, re-issued cards and damaged reputations. Understand how skimming happens and what to do when it does occur. MIKE will share real world examples and short videos to demonstrate how skimmers work, how data is collected and how easy it is to clone a card from the collected data. Once a card is compromised, Mike will discuss ways to mitigate the risk. New card technologies in conjunction with detection systems, blocking transactions and launching transaction alerts, reduce fraud and protect accountholder information. Learn about current fraud trends and ways to fight back.
______________________________________________________________________________
ANNIE M. GOODWIN, R.N.
ATTORNEY AT LAW
---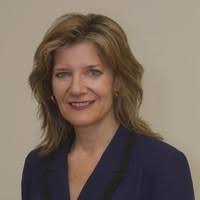 Annie M. Goodwin is an attorney in Helena, Montana and is the principal of the Goodwin Law Office, L.L.C. She practices banking and regulatory law representing community banks and financial institutions in Montana. Ms. Goodwin was appointed to the Glacier Bank Board of Directors Board in 2012 and has served as Chairman of the Risk Oversight Committee since July 2012. She served as Montana's Commissioner of Banking and Financial Institutions from 2001 to 2010, as chief legal counsel with the Montana Banking and Financial Institutions Division and Department of Commerce from 1988 to 2001 and worked in private practice prior to that time. Ms. Goodwin earned her Bachelor of Science in nursing from Carroll College and worked as a registered nurse before going on to earn her Juris Doctor from the University of Montana Law School in 1984. She continued her legal education at Hastings College of Law, George Mason University of Law in the Banking Law Section, and she completed the FDIC Bank Examination School for Attorneys. Ms. Goodwin was appointed Chairman to the Commission on Character and Fitness of Attorney Admissions by the Montana Supreme Court where she has served as Chairman since 1988.