2016 Diamond Level Sponsors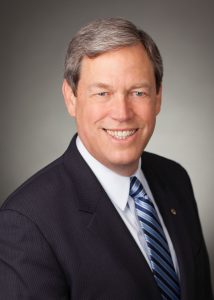 Camden R. Fine
ICBA President & CEO
Camden R. Fine is president and CEO of ICBA, which represents community banks in every state and territory in the United States. A native Missourian and career community banker, Fine came to ICBA in May 2003. Before joining ICBA, Fine chartered and organized Midwest Independent Bank of Jefferson City, MO in 1984, and served as its president and CEO for nearly 20 years. In addition, Fine owned MainStreet Bank of Ashland, Mo., a $50-million-asset community bank. Prior to his banking career, Fine served as the Missouri State Tax Director under former Governor Christopher "Kit" Bond. Fine was educated at the Virginia Military Institute and the University of Missouri-Columbia. He served as an officer in the United States Army and Missouri Army National Guard. He is a distinguished graduate and past chairman of the Stonier Graduate School of Banking. He currently serves on the President's Committee of the World Savings Bank Institute headquartered in Brussels, Belgium and is a member of the Exchequer Club in Washington D.C. as well as several other professional societies and clubs. In March 2009, Fine was one of just 15 persons asked to meet with newly elected President Obama at the White House to discuss the industry's response to the financial crisis. Fine has been featured and had opinion pieces published in The Wall Street Journal, The Washington Post, The Washington Times, The New York Times, USA Today, Politico and The Hill newspapers. Fine has been a guest host on CNBC's "Squawk Box" and has been featured on CNN, MSNBC, Fox Business News, Bloomberg, PBS and NPR. He has been recognized by The Hill newspaper and CEO Update as one of Washington, D.C.'s most effective and influential trade association CEOs and lobbyists for eight consecutive years.
---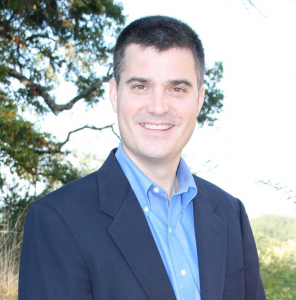 Erik Hoghaug
Hoghaug Consulting, LLC
Erik Hoghaug has over a 20 year extensive background in the financial industry. His most recent work has been in the area of short term liquidity products and how financial institutions can effectively operate these services in an increasing regulatory intense environment. Erik spent many years with Sheshunoff Management Services where he helped pioneer their dynamic overdraft limit software suite and also was a frequent speaker with the Sheshunoff CEO Affiliation Program. He began his consulting career with the bank technology consulting firm, Brintech where he specialized in strategic technology planning, vendor selection and contract negotiation. Over his 18 years of consulting, Erik has worked with hundreds of financial institutions and has been a frequent speaker at various banking conferences. Prior to his consulting career, Erik served as Executive Banking Officer and a member of the Board of Directors at a closely held community bank in North Dakota. He also served four years in the George H. W. Bush Administration working for two cabinet secretaries, U.S. Secretary of State, James A. Baker, III and U.S. Transportation Secretary and Chief of Staff to the President, Samuel K. Skinner. Erik was also appointed Associate Director of the Office of Political Affairs for the White House. Erik is a current lecturer at the Dakota School of Banking and also has taught at several other banking schools including the Graduate School of Banking at Colorado, the Southeastern School of Banking, and the BAI Graduate School of Banking. He holds a B.A. in Political Science from Pepperdine University. Erik enjoys public policy issues and spending time with his family. He and his wife have two sons and two daughters.
---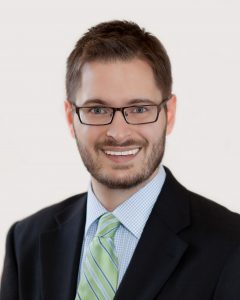 Adam Witmer, CRCM
Senior Consultant, Young & Associates
Adam Witmer is a Senior Consultant with Young & Associates, Inc. where he focuses on regulatory compliance. Adam is a popular speaker who tries to make compliance fun by providing real life stories that apply to the topic at hand. He conducts seminars for state banking associations throughout the United States, provides in-bank training for clients, delivers keynote speeches, and conducts compliance webinars. In addition to compliance education, Adam serves client banks in the Midwest through consulting and by writing articles for various publications. Prior to joining Young & Associates, Inc., Adam served as an offi cer and the Director of Compliance for a multi-bank holding company. He has held the titles of Compliance Officer, BSA Officer, and CRA Officer for multiple banks, and has experience in the areas of internal audit, deposit and loan operations, retail banking, and secondary market lending. He holds the designation of Certifi ed Regulatory Compliance Manager (CRCM) by the Institute of Certified Bankers in Washington, D.C. Adam earned a BA in Business Administration from Taylor University and an MBA in Management and Human Resources from Indiana Tech.
---
Mela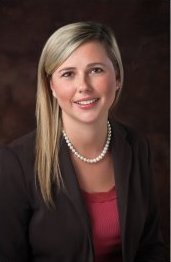 nie Hall
Commissioner, Montana Division of Banking and Financial Institutions
Melanie Hall is the Commissioner of the Montana Division of Banking and Financial Institutions. She provides the overall leadership to the Banking Division, which is responsible for the supervision of 49 state-chartered banks and 9 state-chartered credit unions with over 31 billion in total assets. In addition, her division licenses and examines over 3,700 non-bank financial entities including mortgage lenders and mortgage brokers, consumer loan companies, sales finance companies, title lenders, deferred deposit lenders and escrow businesses. In order to protect Montana consumers, the Division regularly assesses the safety and soundness of all state-chartered depository institutions as well as the compliance of all regulated entities according to Montana state law. Commissioner Hall obtained her B.A. in Economics from Eckerd College in St. Petersburg, Florida, and her juris doctor from Tulane Law School in New Orleans, Louisiana. She has been an attorney in private practice dealing with civil litigation in a wide variety of areas including maritime law, environmental regulation, commercial transactions and class action litigation.
---
Patr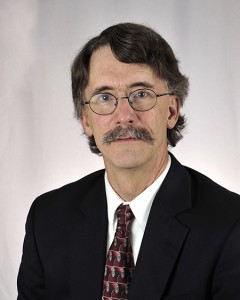 ick Barkey, Ph.D.
Director, Bureau of Business and Economic Research, University of Montana
Patrick Barkey became director of the BBER in July 2008, after serving as director of health care research since April 2007. He has been involved with economic forecasting and health care policy research for twenty-four years, both in the private and public sector. He served previously as Director of the Bureau of Business Research at Ball State University in Indiana for fourteen years, overseeing and participating in a wide variety of projects in labor market research, and state and regional economic policy issues. He attended the University of Michigan, receiving a B.A. ('79) and Ph.D. ('86) in economics.
---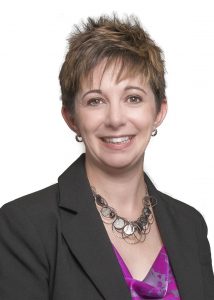 Angela Murdo, CPA, CFE
Shareholder, Anderson ZurMuehlen & Co., P.C.
Angela (Angie) Murdo graduated from the University of Montana with a Bachelors of Science in Business Administration and a Masters of Accountancy. She has been working for Anderson ZurMuehlen & Co., P.C. for fifteen years. She is a member of the AICPA, MSCPA, and the Association of Certified Fraud Examiners. Angie works in the attest department specializing in audit and consulting work for financial institutions including compliance exams and internal auditing. She has received specialized trainings relating to bank compliance including the Federal compliance school.
---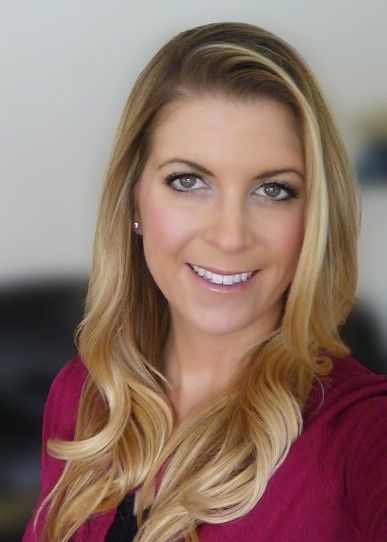 Blayne Furey, Senior Account Executive, eFinancial Solutions, Inc.
Blayne Bennett started working for eFinancial Solutions in 2011 as the Senior Account Executive. Blayne is responsible for the implementation, training, and support of the flagship product, AMP Loans. Her favorite part of her job is working integrally with clients to help improve the efficiency and effectiveness of their lending team. She is continually inspired by how passionate community bankers are about serving their customers, and she aspires to provide that same level of service and support to her clients.
---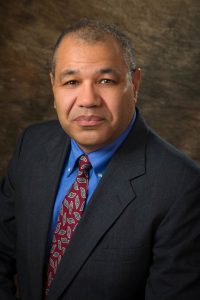 Leland Johnson, Chief Technology Officer, eFinancial Solutions, Inc.
Leland has more than 30 years of experience that covers data analytics, data communications, security, management consulting and business development; including 18+ years as a C-Suite executive within the financial services sector. Currently Leland serves as the CTO for eFinancial Solutions, and has served as COO for Wildfire Defense Systems, CEO for ExcelliMatrix, and CTO for EagleEye Analytics, where he was responsible for the implementation of predictive analytics solutions that served clients around the world. Leland was also responsible for the Technology Team for the nation's largest flood insurance processor, Fiserv National Flood Services, and the nearly 150 technologists located in the United States and India.