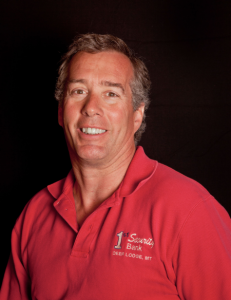 IMMEDIATE PAST PRESIDENT
Tom Christnacht, First Security Bank of Deer Lodge
Email Tom.
Tom served as President of the MIB from 2017-2019. Tom will serve as the Assocation's Immediate Past President for the 2019-2021 time period. Tom is a graduate of Montana State University, Bozeman. Tom has worked for First Security Bank of Deer Lodge for over 30 years. He is proud of the bank, and is equally proud to call Deer Lodge home.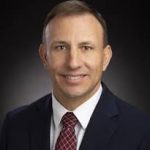 PRESIDENT
Andy West, Eagle Bank, Polson
Andrew West became President of the MIB in July of 2019. He will serve as President for the 2019-2021 time period. Andrew West joined Eagle Bank in January of 2015, and became the President/CEO upon Martin Olsen's retirement. Andrew graduated from the University of Montana with a B.S. in Business, emphasis in Accounting. He worked for Wells Fargo for two years before joining Valley Bank of Ronan as the Branch Manager of Valley Bank of Arlee. He remained with Valley Bank of Arlee for 10 years. During this time he attended and graduated from Pacific Coast School of Banking. In April of 2012, Andrew went to work for Community Bank, Inc. in Missoula, Montana as a Vice President/Commercial Loan Officer. He worked there until joining us at Eagle Bank. Andrew lives in Arlee, Montana and has one daughter. He is an avid horseman and outdoorsman in his free time. Email Andy.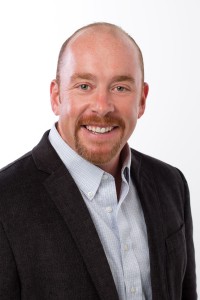 VICE PRESIDENT
Adam McQuiston, First Montana Bank, Missoula
Adam McQuiston is Executive Vice President at First Montana Bank in Missoula. He was born and raised in Billings, and has fifteen years of banking experience. He started with First Montana Bank in June of 2002 as a VP/Commercial Loan Officer, then took over as Missoula Market President in 2007, managing the Missoula locations. In 2012, he was promoted to Executive Vice President/Senior Lender, and now directly oversees the branches statewide. Adam is a Graduate of the University of Montana, with a Bachelors Degree in Management and Marketing, and a Graduate of The Pacific Coast Banking School. Adam's wife of 13 years is Keli and his children are Kane (6) and Ella (4). His favorite activities are family time, golf, and Griz athletics. Email Adam.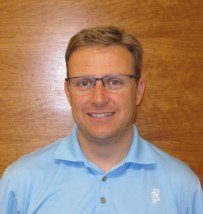 TREASURER
Tim Schreiber, Farmers State Bank
Tim Schreiber is currently the Senior Credit Officer at Farmers State Bank, where he began his banking career in 1998. Tim earned his Bachelor degree in Business Administration from the University of Montana in 1997 with an emphasis in Finance. He began his career working as a Credit Analyst for 5 years, then moved into a Commercial Loan Officer role for 7 years. Since then, he has spent his time working in the credit side of Farmers State Bank in a number of roles, including his current position. Tim is a strong supporter of his local community, where he has dedicated numerous volunteer hours to local non-profit organizations. Through his work both as a banker and volunteer, he has been able to witness the vital role community banks play in the health of small business and small communities. Email Tim.

SECRETARY
Loren Brown, First Security Bank of Helena.
Loren Brown is CEO and President of First Security Bank of Helena. He formed Ascent Bancorp in 2015 and worked with his great team to gather local investors to purchase First Security. Loren started his banking career as a Loan Administration Analyst at Mountain West Bank, NA and remained there in a wide variety of positions until its sale in 2014 with Loren serving as SVP/Cashier. Loren is a proud 2004 graduate of Carroll College with a Bachelor's Degree double majoring in Accounting and Business Administration. While working at Mountain West, Loren attended the ABA Stonier Graduate School of Banking at the University of Pennsylvania graduating in 2011. Loren believes that community banks are an integral part of our communities and is committed to making Helena and Montana a wonderful place to live and work. He is married to Michelle. The couple consider all of their four-legged animals their children. He loves spending time in the outdoors, pursuing all kinds of recreational opportunities that the great state of Montana offers, and writing bios. Email Loren.
MIB Staff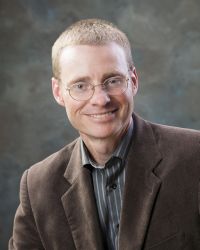 EXECUTIVE DIRECTOR
James E. Brown, Montana Independent Bankers
James Brown worked for six years in Washington D.C. as a congressional aide, prior to earning a master of laws degree in taxation while clerking for the Washington Supreme Court. He returned to Montana to practice over five years with the Helena law firm Doney Crowley Payne & Bloomquist, P.C., before starting his own practice, The James Brown Law Office, PLLC in the fall of 2012. During this time he also lobbied for a number of clients. With this background, Jim brings more than ten years of legislative and lobbying experience and over five years of legal expertise to the Montana Independent Bankers Association. Mr. Brown, a native of Dillon, is a fourth-generation Montanan who has worked in the hayfields and in the halls of Congress. He has interests in politics and international travel, and also enjoys backcountry hiking and fishing, and rooting for the Redskins and the Mariners. Email Jim.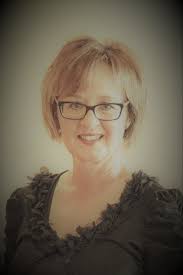 For over 36 years Terri and her husband Mark have owned and operated businesses in uptown Butte. Terri's parents also were self-employed, teaching her the strong work ethic she presents to every task and project of the association.
A highly respected and involved member of her community, Terri served on the Board of Directors for Big Brothers, Big Sisters, and Mainstreet Uptown Butte, a 36-year member of the Butte Chamber of Commerce, Founding Board Member of the Uptown Butte Christmas Stroll, and President of Evel Knievel Days.
According to Terri, her greatest achievements are raising her two children (Austin and Taylor) and being married to her best friend. She now lives in Beaverhead County near the beautiful Big Hole River and works out of the Dillon office. She enjoys gardening, snowmobiling, biking, skiing, fishing, and just about anything in the outdoors.
Email Terri.assistant@thunderdomelaw.com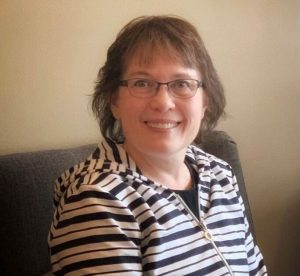 ASSOCIATION SERVICES DIRECTOR
Marie Stark, Montana Independent Bankers
Marie recently retired from working for the state and joined the MIB team to assist in association management and daily operations. She is a great asset to the association.

​Marie is actively involved in the Helena community with the Festival of Trees for the past 12 years and serves on the Intermountain Steering Community. Marie also serves on the Intermountain Children's Homes Presidents Council.

When she is not working at the firm you can find her with one of her 9 grandchildren or traveling with her husband Paul.

Marie grew up in Butte, graduating from Butte High then attending Carrol College. Marie and her husband Paul reside in Helena.
email Marie:officemanager@thunderdomelaw.com