2019 Diamond Level Sponsors
---
Annual MIB Golf Tournament at the Yegen Golf Club
Since 1992, Yegen Golf Club has been one of Billings' premier public golf courses. The links-style course has matured into a challenging yet enjoyable destination for players of all abilities.
The 18-hole "Peter Yegen, Jr." course at the Yegen Golf Club facility in Billings, Montana features 6,617 yards of golf from the longest tees for a par of 71. The course rating is 69.7 and it has a slope rating of 112 on Blue grass. Designed by Carl Theussen, the Peter Yegen, Jr. golf course opened in 1992. Jared Strickland manages the course as the Golf Professional.
Read more about the course at https://www.golflink.com/golf-courses/mt/billings/yegen-golf-club
Our modified shotgun format makes it possible for any team to win. Every attempt will be made to pair friends on teams, if requested, but teams will be constructed primarily for competitiveness. Bring your clubs and a few extra balls and join us for another exciting adventure in golf!
Cost for the 18-hole tourney is $55.00 which includes green fees, a golf cart, and boxed lunch. Tee times begin at 11:30 a.m. on Friday, July 23, 2021.
---
Trap Shooting at the BILLINGS Trap Club
Trap Shooting is a new activity for us. But, it was an event that was wildly popular with our convention attendees in 2019.
If you are looking for a hearty dose of shooting fun, in a relaxed environment, this is the tour for you.
Cost of the activity is $40.00 per person. This cost covers guns, ammo, clay pigeons, instructor, and Annie Oakley Shootout.
No experience is needed for this adventure. But, space is limited — so sign up early.
Activity will begin at 11:45 a.m. on Friday, July 23, 2021.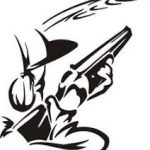 This fee includes a boxed lunch. Departure will be 11:30 A.M. on Friday, July 23, 2021 from the Northern Hotel.
---
---
Billings Attractions and nearby historical places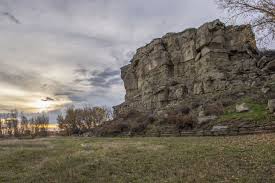 Billings is a city in southern Montana located on the Yellowstone River. In the north, trails wind along the rimrocks, which are sandstone cliffs. The Western Heritage Center displays local historical artifacts. The Moss Mansion showcases early-20th-century interiors. Pictograph Cave State Park's rock paintings are just outside of town. The Little Bighorn Battlefield National Monument is where Lieutenant Colonel Custer died.
Find out more about things to do while you are in Billings here
Pictograph State Park — Located just outside of Billings, this park is known for being the home of Pictograph, Ghost, and Middle caves which have rock paintings that date back to prehistoric times. Here you can see the artwork of ancient cavemen, and there are classes and guided walks that will take you through the history and cultural significance of this area.
Pompeys Pillar — Pompeys Pillar was designated as a National Monument in January 2001. Prior to its monument status, it was a designated National Historic Landmark in 1965. It was part of the original 1803 Louisiana Purchase. Pompeys Pillar represents the legacy of the early West and its development. At the Pillar, there is evidence of Native Americans, early explorers, fur trappers, the U.S. Cavalry, railroad development and early homesteaders, many of whom left their history embedded in this sandstone pillar. Captain William Clark, his guide, Sacagawea, her 18-month old son (nicknamed "Pompey") and a crew of 11 men stopped near the 200-foot-high rock outcropping on the return leg of the Lewis and Clark Expedition. On July 25, 1806, Clark carved his signature and the date in the rock and recorded doing so in his journal. The historic signature remains today, and visitors can walk on a boardwalk to see it. When the Monument is open, the last Saturday in April through October 31, a $7 entrance fee is charged for each vehicle. There is no separate fee for the interpretive center which is open from 9:00am until 6:00pm daily and in October 9:00am until 4:00pm.
Custer Battlefield — Little Bighorn, A Place of Reflection. This area memorializes the US Army's 7th Cavalry and the Lakotas and Cheyennes in one of the Indian's last armed efforts to preserve their way of life. Here on June 25 and 26 of 1876, 263 soldiers, including Lt. Col. George A. Custer and attached personnel of the US Army, died fighting several thousand Lakota and Cheyenne warriors. Read More